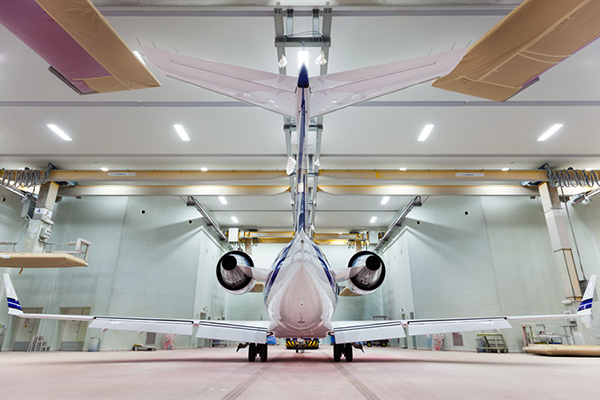 Satys further develops its aircraft repainting business
The French Industrial Group Satys further develops its "aircraft repainting" business in Europe by acquiring Air Livery (UK)
On October 1st Satys acquired the company Air Livery one of Europe's leaders in the aircraft repainting business for more than 25 years.
The Air Livery headquarters are located at the Norwich Airport and it operates eight hangars on five sites in the United Kingdom (Norwich, Manchester, East Midlands, Cambridge and Southend) as well as one in Bratislava, Slovakia. The company paints over 200, long and short-hauI aircraft as well as corporate jets per year. It forecasts a turnover of £17m for 2018/19 and has 170 employees.
This acquisition will allow Satys to consolidate its repainting activity ("aftermarket") and complement the current network: Paris - Le Bourget, Lelystad, Casablanca, Haikou (China) and Dubai (opening scheduled end 2019).
Operations will be supplemented with a long-range hangar in Europe in 2019.
This acquisition offers new possibilities as Air Livery has expertise in support and engineering (Part 145), graphics, external markings and sticker production.