Satys is a French industrial and international group, present in 12 countries
and 71 sites in Europe, the USA, the Middle East and Asia. The company is active in aircraft sealing and painting, in engineering and manufacturing of airline & VIP interiors, in cabling and wire assemblies for the energy, medical, aerospace and railway sectors and surface treatment for aerospace industry.
The group employs 3100 persons worldwide and benefits from numerous
certifications
. The group equally benefits from a unique training academy for painters in Toulouse and a research & development division, including a lab run by
Expiris.
0
SITES
12 COUNTRIES
(ACROSS 26 CITIES)
0
MILLION EUROS
ANNUAL REVENUES
0
AIRCRAFT PAINTED
INCLUDIND 110
HELICOPTERS
0
SQM OF COMPOSITE
PANEL PRODUCED
PER YEAR
At Satys we create customized solutions for the industries of tomorrow thanks to the commitment and expertise of our employees. We believe in being people-oriented. Well-being, know-how and diversity are the pillars of our responsible and ethical company.
PARTNERING WITH OUR CUSTOMERS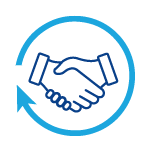 PARTNERING WITH OUR CUSTOMERS
Innovating to create tailor-made solutions. Synergies & flexibility for long term relationships.
OPERATIONAL EXCELLENCE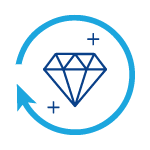 OPERATIONAL EXCELLENCE
Continuous improvement & development of innovative technologies. This is our DNA.
PEOPLE
ORIENTED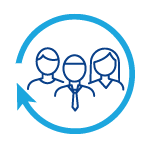 PEOPLE
ORIENTED

Well-being, know-how and diversity, the pillars of a responsible and ethical company.
Creation of STTS in Toulouse, France

Founding of Finaero

Start of activities in Orly and Le Bourget, France

Creation of STTS in Seville, Spain

Start of activities in Marseille, France

Start of STTS activities in Rochefort, France

Acquisition of QAPS, Schipol, the Netherlands
Creation of STTS UK, Broughton, UK

Creation of STTS, Tianjin, China

Acquisition of AIP, CDG, France

Acquisition of CIEE, Orgelet, France

Opening of APC Hangar
STTS joint-venture with Hainan Airlines, Haikou, China
Set up of STTS facility in Getafe, Spain

Creation of CIEE, Tianjin, China
New CIEE facility in Bangkok, Thailand
Start of STTS CZ in Prague, Czech Republic

Launch of activities of STTS Morocco in Casablanca


Opening of the painting & sealing Training Academy
Acquisition of 50% of Expiris - R&D, France

Acquisition of a surface treatment activity, France
New facilities at Dubai South for aircraft painting
Opening of AIPOPS in Tianjin, China

Acquisition of SMTC, France
Opening of AIP-Greenline in Dubai, UAE
Two new wide body facilities in Toulouse
Start of the operation of STTS USA, Portland

Finaero becomes Satys
Acquisition of Kelox, Madrid, Spain
Acquisition of Prodem, Cornebarrieu, France
Acquisition of Air Livery, United Kingdom
+
-
Satys is a global organization committed to the excellence of its management system and the total quality of its products and services.
AIRBUS in-house certification
If you want to work with us, take a look at this section.
These are the latest vacant positions