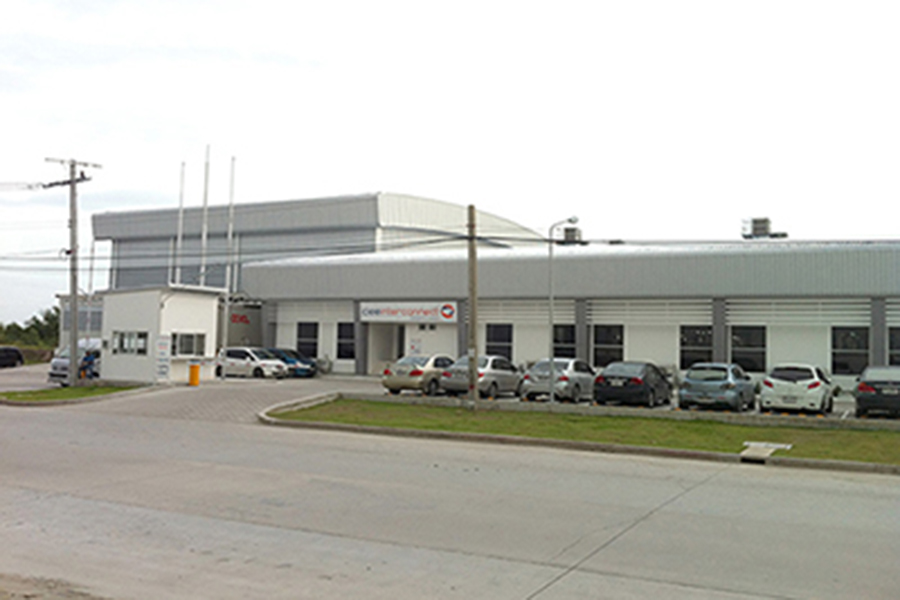 CIEE inaugurates the extension of its factory in Bangkok.
A little more than three years ago, we started the expansion our Bangkok site (in 2013 we moved in). This was an important step in our ongoing continuous development of CIEE.
We can sum up our objectives for this project as the following:
Setting up a workshop dedicated to railway and aeronautical products with an annual turnover of €8 to 10 million.
Aiming to produce more complex products, with a dedicated technical team.
Increasing site capacity (m²) to handle growth from 2018 to 2020+.
Allowing for an increase in the maximum current turnover of €28 million to €34 million thanks to the recently installed capacities.
Maintaining a reserve capacity to capture new markets.
This €800K investment allows us to have a new air-conditioned production surface of 1400sqm. The technical added value will be an integral part of the teams' work.
The architects plans are finished, the first stone was laid on March 10th. We will move in next November.