Based on the objectives defined by production manager, the cable fitter carries out tasks related to the assembly of the various cabling.
CABLE FITTER
Cut cables and sheaths
Crimp electrical connectors
Insert connectors
Close caps
Shrink sleeves
Perform electrical tests
Assemble brake indicators
Assemble fixed frames
Assemble mounting boxes for turrets
Assemble consoles
Assemble rails and arms on doors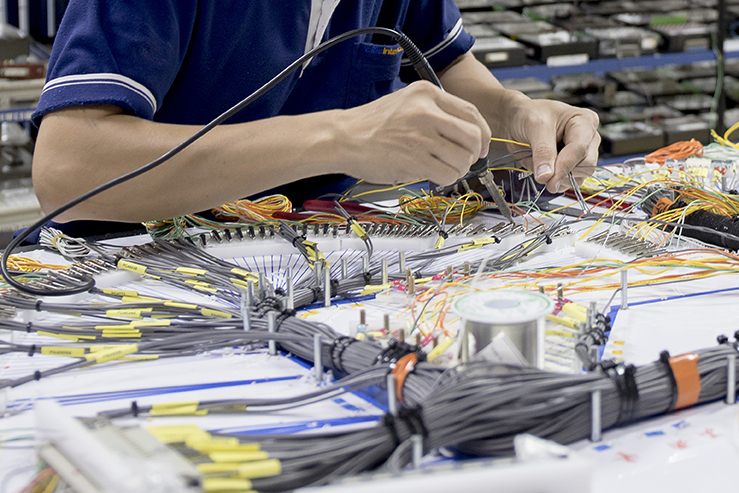 TRAINING:
Vocational training in electrical preparation and installation
EXPERIENCE: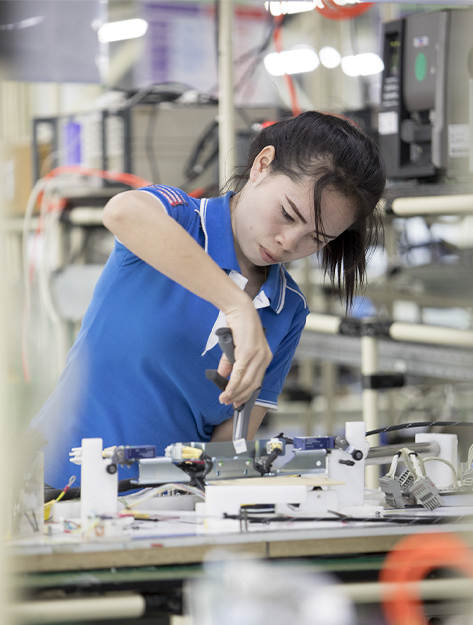 KNOWLEDGE :
Knowledge of Safety, Health, Environment rules and regulation
General knowledge of materials and tools
General knowledge of drawings
Knowledge of Processes and Methods
Perform all work according to Satys standards, including quality and safety policies.
KNOW-HOW :
Able to carry out visual checks in accordance with project requirements to identity reasons for both non-conformities and successful outcomes
Read, understand and apply customer or company procedures
Create, read and complete inspection plans, carry out an inspection plan.
SOFT SKILLS :
Good interpersonal skills to build relationships with others that is conducive to good communication.
Monitoring/Assessing performance of yourself, other individuals, or company to make improvements or take corrective action.
Cooperate with others and contribute to achieving common objectives on a team or for a project.
Able to organize and structure the work environment so that an optimal service is provided.
Quality Inspector
Production Manager